A copy of our covering letter will be displayed and you can print this out to follow the guidelines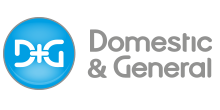 for packing the equipment.
We will also send a copy of this letter to you with the UPS labels.
Ensure the relevant paperwork is enclosed with the equipment.
The labels need to be attached to the outside of the box, then take the parcel to your nearest UPS Access Point for posting.
Thomas Camera Services Limited will contact you (by email or post) on receipt of the equipment.